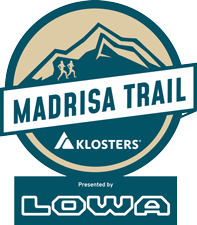 MADRISA TRAIL Klosters
19th August 2023
Registration for "T54 Trail"
T54 Trail
start 6:00 am
54 km | 4020 hm
T54 Trail
registration deadline August 13th 2023 - Late registration possible on site.

registration
I sign up the first time.

Event Information
Information about the registration process
Anmeldungs-Service accepts on behalf of the organizer handling the online registration and payment for the event.
The registration is done in 4 steps:
1. insert personal data
2. enter additional services
3. selection of payment
4. summary