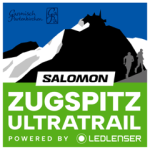 SALOMON ZUGSPITZ ULTRATRAIL powered by LEDLENSER
from 16th - 17th June 2023
Registration for "EHRWALD TRAIL"
EHRWALD TRAIL
start 16.06. 11:00 pm
87 km
starting place: Ehrwald (AUT)
until March 31th 2023

139,00 €
until June 11th 2023

155,00 €
registration deadline June 11th 2023 - or if the participant limit is reached!

registration
I sign up the first time.

Event Information
Information about the registration process
Anmeldungs-Service accepts on behalf of the organizer handling the online registration and payment for the event.
The registration is done in 4 steps:
1. insert personal data
2. enter additional services
3. selection of payment
4. summary